BODYBUILDING.COM BRAND OF THE YEAR CONTEST




VOTE EVERYDAY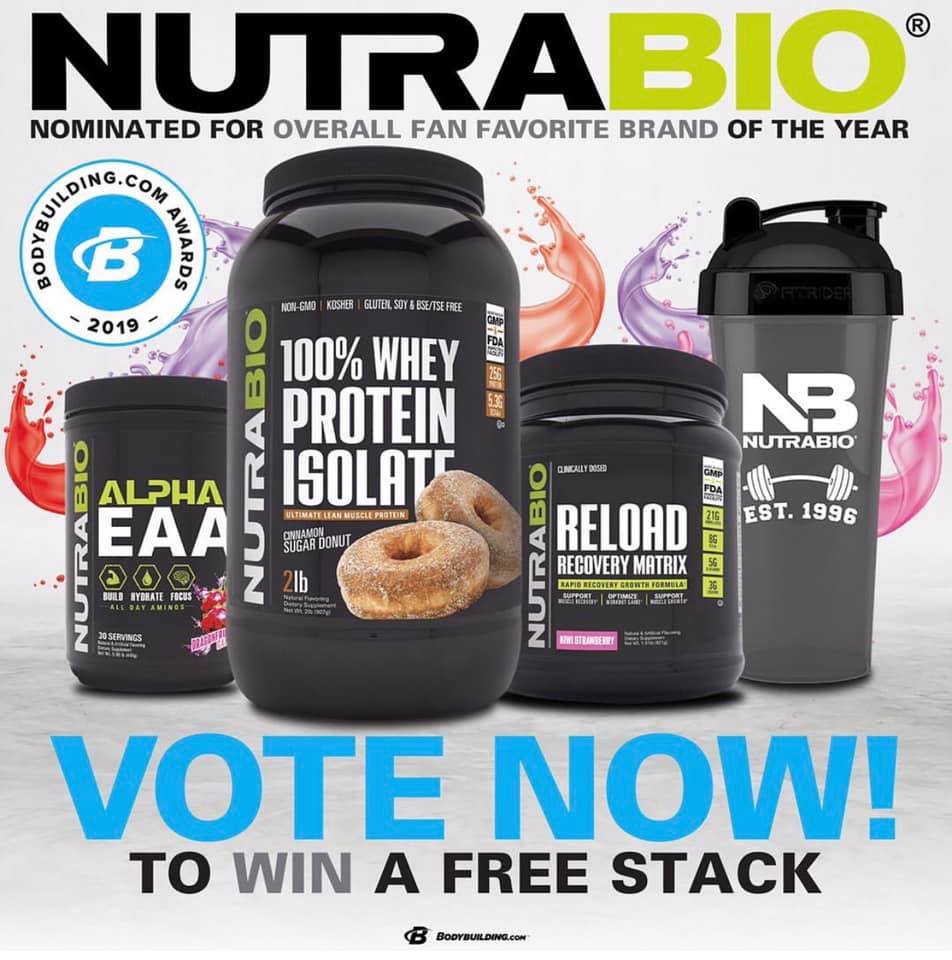 We are honored to announce that we have been selected as a nominee of the 2019 @bodybuildingcom Awards for "BRAND OF THE YEAR"

We need your help to bring the title of the Top Brand of the Year home, BioCrew!
In honor of this nomination and as a thank you to all those who have supported us and helped us get to this level, we are throwing a massive giveaway for all who vote for us!
Enter to win your chance at one of 3

stacks which include our best selling 100% WPI, Alpha EAA, Reload and FitRider Shaker by doing the following:
Vote "NUTRABIO" for "BRAND OF THE YEAR"!