Ugh…I'm still in vacation mode.
You should have plenty of stims on your way

Insert L-Norvaline comment here
Outright killer.
And by "Outright", I mean… like "downright"… or "absolute" (or do I?).
I personally feel Ben's products are great as he goes with the kitchen sink approach, but not even consumer wants to drop $48 per product, let alone his taste is subpar at best. Granted his formula and ingredient profile are top tier. The pricing may scare some away. Just my opinion. I am sure the bars will be solid. The initial feedback is awesome.
When you refer to taste, what have you tried?
Personally, I've tried both Macrogens and love them – but I can't really speak to anything else.
protogen
volugen
alphagen
nutrigen
Next Gen?
Brad and Jen?
Here we go A Gen?
Per the latest Doug Miller video:
Core protein bar is a no go while they focus on Core Balls (using Core brand protein powder)
I have Ruthless in my collection and like it but I've only tried 1 scoop - I can't bring myself to try 2 with 390MG of caffeine…although I may run Legion Pulse today with 350 so I'm a bit of a hypocrite I guess
Used to take bulk L-Arginine when I very first started to get into supps. Like 10-12g for preworkout. Never even wanna smell it again, even in capsule form
wasn't they only effective because spiked with other stuff?
I love the fact that all the people 'that already use it' are all Ambrosia Collective Partners…
Wish they had a clear picture of the label, I feel like a lot of companies make their labels hard to see/read.
It was hard to find but here it is: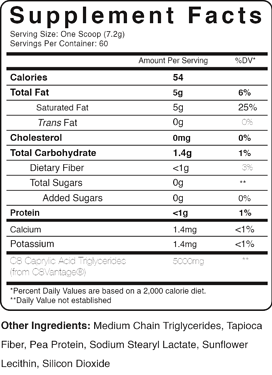 6 New Protogen Flavors
Fruity Pebbles
Birthday Cake
Peanut Butter
Strawberries & Cream
Peach
Last one is a chocolate mousse or some kinda spin off of that
This is just based off what Ben was leaking on IG
Ghost Update:
MAXX v3 Sour Pink Lemonade (25 Servings) – 35 Seconds
L-Citrulline 4g
Beta Alanine 3.2g
Nitrosogine
VasoDrive 254mg
Natural Caffeine 250mg
Globally compliant formula
Ghost Cold Brew Coffee v1 Amino - 9 Minute Mark
Iced Team Lemonade Greens & Aminos (Seasonal drop end of summer) - 11:50 Mark