On the toilet

My main gripe about SinFit's cookies is the massive amounts of coating and vegetable oils/glycerin. These could be really nice.
Gotta love a post about Post
The trend of "Bomb Pop" flavored things coming out
Patriot Cake flavor of its protein powder Lean Whey
Patriot Popsicle for the brand's pre-workout Rhino Rampage and its full-spectrum EAA, Amino Revolution
R1 Pro6? Is he R2 D2's cousin?
Teaser indeed. Any word on the ingredients?
Better respond ASAP or you are SOL.
Ghost Update

Cold Brew Whey testing – 45 Seconds
Ghost Vegas Warehouse – 3:30 Minute Mark
Ghost Energy Drink - 9 Minute Mark
Ghost Glow – July 16th Launch – 10 Minute Mark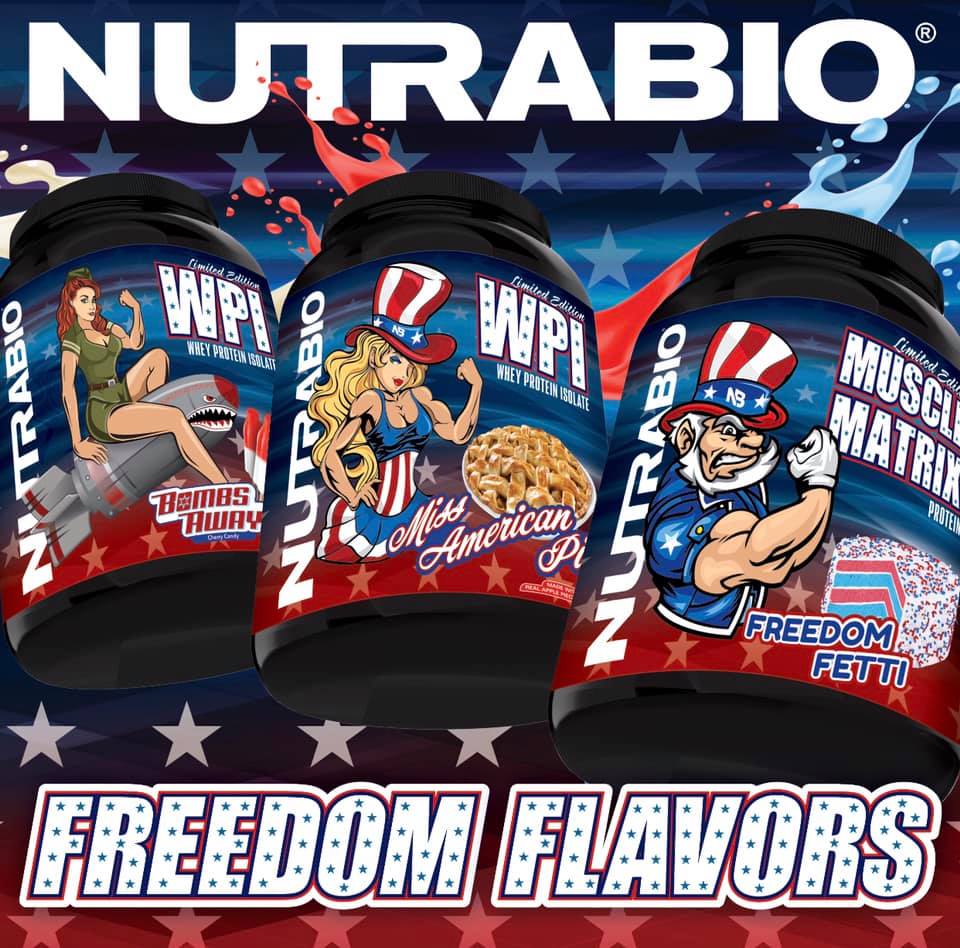 Miss American Pie - WPI w/ Real Apple Bits



Rocket Pop - WPI



FreedomFetti - Muscle Matrix

https://www.nutrabio.com/freedomflavors
Code: FREEDOM saves 20% OFF all 3
Code: BCUSA saves 20% OFF 1 tub
(Codes are only for these products, not entire orders or other products)
Is that first one Sharknado?
Hmm Rocket Pop WPI - I wonder how that will taste.
My guess is a lemony-lime base, with a hint of cherry flavor. Not sure how they get blue raspberry in there - but I bet it'll be interesting.
I can't get my head around a a purely fruit based protein. It's gotta have more of a chocolate or vanilla base for me.
I think the Isopure RTDs are pretty solid as far as fruit flavors go. It could work.