Freezinda Protein Ice Cream Packets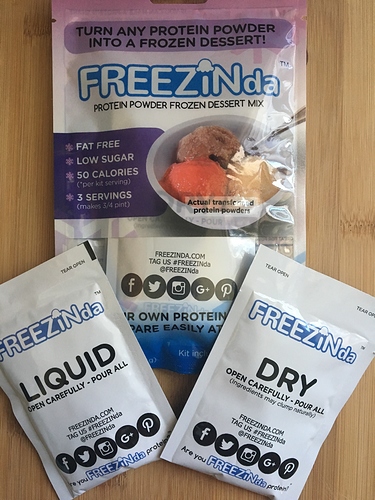 Taste
The Taste is whatever protein powder you mix it with. I mixed mine with chocolate and vanilla to be basic and get a feel for the product. There is no aftertaste or altering of the protein with the mix Freezinda provides. This simply is just a way to help enhance the texture and make protein ice cream with unflavored packets. With this being so versatile you can use any protein powder to your liking, while Casein would be the best option to get more volume.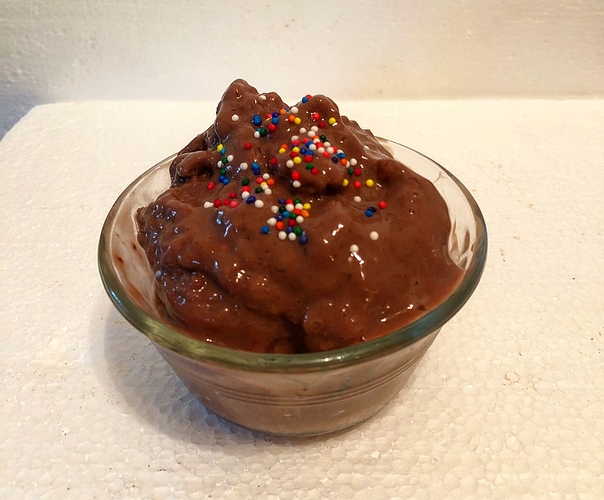 Mixability
The Steps to make this are easy:
Take the Dry and Liquid Freezinda Packet, Your favorite protein powder, and 1 cup of water/milk to your desire
Mix the packets with your whey and liquid and mix in a freezer safe bowl.
Place in the freezer for 3-6 hours or overnight (until it gets firm) and you can eat it right away.
Depending on the protein powder you use it may mix easier or harder (Casein may be thicker so you may have to add more liquid) . A general rule of thumb is 1 cup liquid to 1 scoop whey and 2 freezinda packets.
Formula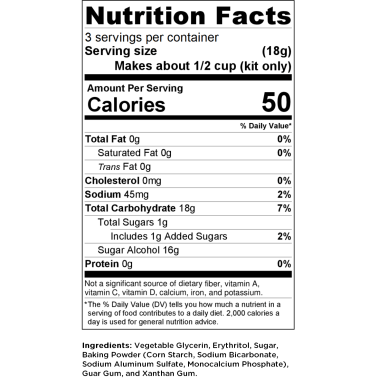 Per Serving (18g) = 18g of carbs
FREEZINda is low fat, low sugar, and low calorie. This makes it great for those dieting and want a nice treat. Freezinda is also great for mixing thin protein powders and making them thicker due to the added guar and xanthan gums. FREEZINda uses sugar alcohols (erythritol) — a low-calorie sweetener to help enhance the flavor of the protein powder you use.
Cost
You can grab 5 packets (15 servings) for $15 online. If you do some googling you can also find some coupon codes to make it even cheaper. At $1 a pop this will not break anyone's bank. If you do not have an ice cream maker, this is a great substitute to make protein ice cream. While you could do the same with yogurt and protein and throw it into the freezer this provides much more volume. If you don't mind the extra carbs provided in Freezinda and want a thicker/custard like ice cream this is a great product to try out!