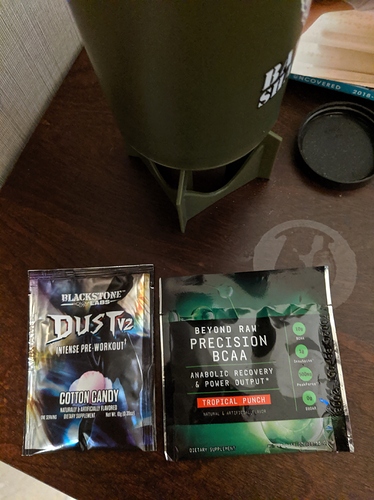 Today's samples…
Dust V2
Taste: Cotton Candy tastes pretty good, I enjoyed this one. Nice Cotton Candy flavor throughout and no weird after tase unlike the Sour Gummy Bear in Dust X.
Eff: Good energy boost not nearly as hardcore as Dust X. I thought it worked pretty well for my workout, however its a prop blend so thats an instant no go for me. What a shame. Fun to try though.
Beyond Raw Precision BCAA
Tropical Punch: Tasted pretty good, not too sweet and nice and refreshing. I think the dose of 10g BCAAs is a good one for me, so enjoyed drinking it Intra workout today. Effectiveness that remains TBD.