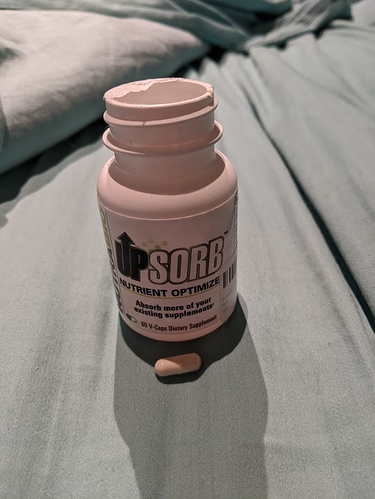 Why I Bought This
I have tried Astragin (Astragin 200 by Nature Restore) in the past and enjoyed the added absorption to my current products. It would basically enhance PWOs and the like, and take mediocre products and make them almost useful. So when NutraBio came out with UpSorb I was naturally intrigued, since I am a huge fan of their products. So I decided to pick a bottle up and see how it would enhance my current stack!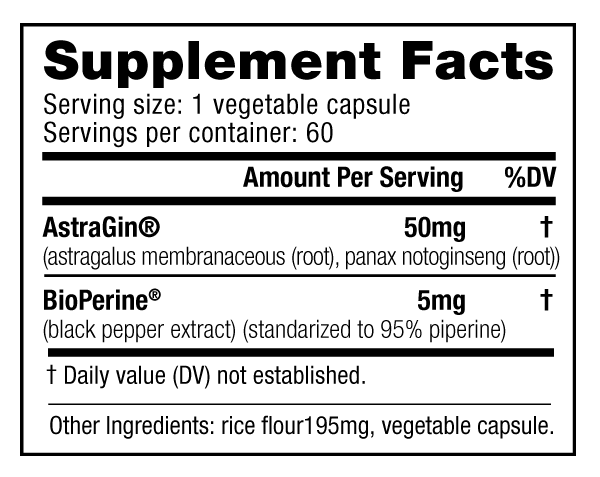 Ingredients
Very straight forward, 50mg of Astragin and 5mg of Bioperine. Since NutraBio loves full disclosure, there is also some rice flour 195mg, and vegetable capsules. I at first thought well 50mg of Astragin may be low, since in the past I have had 200mg in one sitting, but I found that not to be the case. I really liked the addition of Bioperine here too, so the two absorption agents commonly found in all supplements (at least one of them will be) were combined. Also the pills are super small and easy to swallow.
Effects
I asked around this site first for advice on best time to take this. The last Astragin I took was once a day with food. After some advice on here from @thesolution and @Kon_Rock I decided to take this with my PWO and again at night with my sleep aid. The best way to break the effects down is to discuss how it enhanced the products, as this is an addition to your current stack.
Dymatize PWO: I was finishing this one up when I got my bottle, and by itself this was a great PWO that worked very well for me in the energy departent. I typically do not feel the beta alanine tingles anymore, as my body is fairly used to it, but once I took UpSorb with it, man those tingles became very prevalent. I found the energy hit me a little bit faster and I overall had more energy for my workout. Nothing else really stood out to me, but the addition of UpSorb did become obvious to me as I felt the BA more.
C4 Ultimate: Again, I used this by itself for a week and a half to see how it was by itself. I found this gave me great energy for the gym and much like Dymatize provided me with an overall nice workout. Once I added UpSorb to this, I actually had the pump effect increase. It was minor at best for me as a stand alone, but any time I did high reps with the combo it was great!
Machine Sleep Aid: This was okaay as a stand alone and used 3/4 of the tub before getting UpSorb. I would categorize this as an average sleep aid with a great taste (Fruit Punch) but nothing more than that. The combo here did increase how fast I would fall asleep and stay asleep. So this is a good example of an average working product that was increased in effectiveness for me. Unfortunately I did not log any differences in time asleep as I normally would, but I did sleep slightly longer as a combo.
Blade PM: If you read my log, you know I love this stuff! Best sleep aid I have ever had. I thought that a product that already works great for me would not work any better with UpSorb, but I was wrong. I swear after I take this combo, I am out like a light in 15 minutes, instead of the usual 30 minutes. I have had most nights where I would not even wake up once until that 4:15am alarm went off. Love it!
So yes overall UpSorb does provide some nice benefits, and seems to increase effectiveness a little differently based off the product used.
Price
Best deal you can get is from NutraBio themselves. It is on sale for $11.99 (before s/h) for 60 capsules (30 days or longer dependent on usage). So a nice cheap addition to your stack.
Final Thoughts
No regrets here and yet again another product from NutraBio that I enjoy. I plan to keep this in my stack for a while, unless I found out that I end up building up a tolerance to it (not sure thats possible?). So UpSorb gets the DaSlaya stamp of approval, well done guys!