Campus Protein Pink Burst Fuel
Another review…
only 50 tubs left.
This has got to be the most well received and popular flavor of Fuel to date. They really did nail it! Hell I thought the Watermelon Slices were good too!
We are almost sold out
Less then 50 tubs left
Best part is proceeds and a percentage go towards breast cancer awareness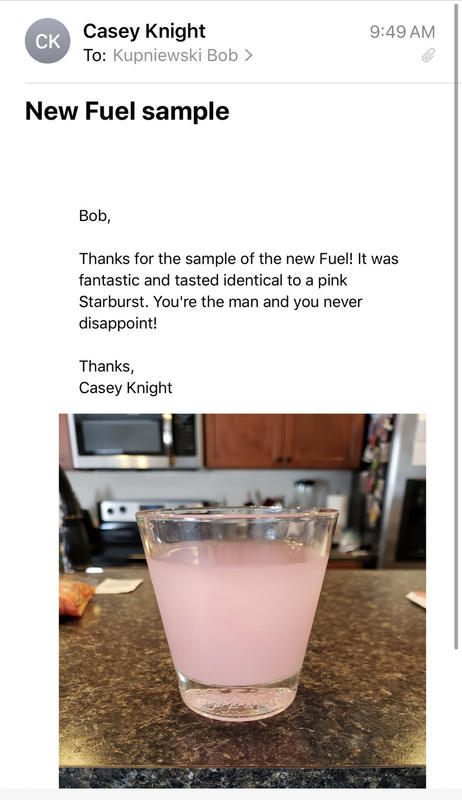 Another guy who tried it and instantly grabbed 2 tubs for $36. Uses it to replace buying coffee at work and picking up a drink from a local gas station outside the hospital he works at
Got the sample in. In one word, WOW. Freaking tastes exactly like a pink starburst. I mixed with 7oz of water. Recommendation is 6-8oz.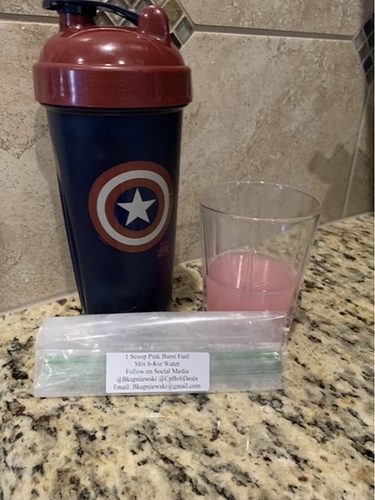 Truthfully, I would not use this as a pre workout. The ingredient profile isn't enough for me. This would be a good option for newbies who need a slight kick of energy and focus, along with incredibly taste.
I would use this as a morning pick me up in lieu of an energy drink, because it tastes so darn good. Highly recommend anyone try this, just to see how good a pre can taste. I've honestly never tasted a pre as good as this, in my opinion - but I can't utilize it as a solid pre workout in my arsenal.
Its not supposed to be a full fledged pre-workout. Hence in my youtube review and write up it is meant to be "Fuel" to get you through the day. Replace $2-3 energy drinks, $2-3 Coffee's people buy on a day to day basis. Being a business education major and minor in economics I am real tight with my money. I have saved doctors, workers, and business men Hundreds a year just replacing their daily gas station or convenience story energy drink with fuel.
The perfect amount of stims, good energy, and the flavoring is top tier… 60 cents compared to $2-3 each on the go-coffee or energy drink does add up.
Glad you enjoyed it. I told you this was flavored to perfection.
I'm so hopping on this train. I've been buying C4 at the gas station every day around lunch time. This will save me a buck and sounds amazing.
Hey @TheSolution, is the sour watermelon wedges flavor actually sour? Or is it more sweet?
It's tangy, but i definitely wouldn't call it sour. Sweet with an edge.
Restocked with 150 Units + Shakers.
For those who did not get in on this yet
Shoot me an email or follow the outline above for the Fuel Pick 2 for the best bang for your buck
Order Link: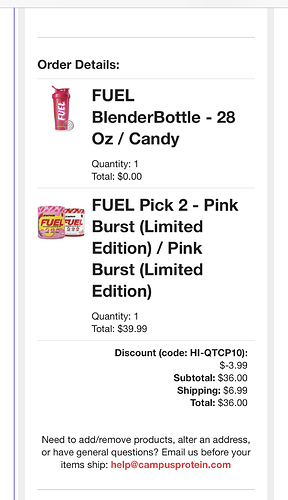 Thanks for the sample Bob. I used mine today. I tagged you on IG. While I'm not all crazy about the taste, it indeed tastes just like a pink starburst. I'd say it's good, 8/10 and a flavor I would keep my rotation.